Eton ICT has been instrumental in getting our online presence recognized for SEO. They sent an offer that no business could resist. Eton was professional to work with and their team specialization captures our brand, tone, and vision. I will be using them in the near future for more work in building our brand. They exceeded the expectations of One Love Intimates team and earned 5 stars!!!!
Easy and quick set up that was simple enough for anyone to understand. We love our new IP phones and how easy they are to use. The professional recorded greeting they offer was exactly what we wanted and sounds great! Everyone on the team was so responsive, friendly and helpful.
Eton ICT designed and developed our new website. They have helped with a few things- backups, security updates, upgrades, spam issues, optimization of our landing pages, etc. The work quality is top-notch and the response time is quick. They are cheapest also the best IT outsourcing partner so we'll pay for it.
Eton ICT's monthly fee and unit price per minute are far lower than other traditional American telephone service providers such as AT&T. After switching to Eton, the cost was reduced to 40%. Also, Eton is more user-friendly. You can reach their customer service directly through telephone, email, and even WeChat to solve problems. Our company highly recommends Eton ICT!
We came to Eton ICT for help a few years ago because we just relocated the main office and needed to upgrade the phone system. We chose Eton ICT simply because it has the LOWEST monthly fee and unit price per minute compared to other U.S. providers, such as ATT and Spectrum. However, its service and response rate really impressed us: we can easily contact their account manager through wechat/email and solve the problem within 24 hours.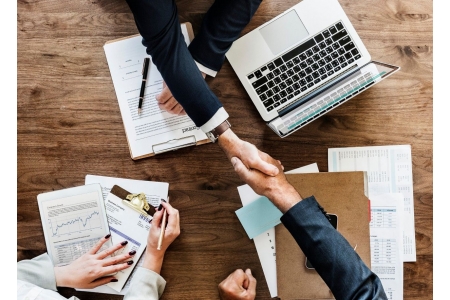 Why We're The Best Match For Your Business!!
When we first get to know you, we'll immediately begin analyzing your business. We want to know everything we can about it.
We're never satisfied with the status quo.
We're always refining our craft which means you'll always be getting better and better results!
We're a team of trend setters, mavericks and leaders: innovation is an inherent part of our business model.